Chamber Event Updates and COVID-19 Sources
As we are all starting to phase back into working in our offices and opening to the public, please take note of the Chamber's policies for the immediate future.  Please let us know of any questions or concerns.
We wish you all the best with your "back to work" plan and hope you will let us know if we can help you in any way.
In adhering to the guidelines set by our state and federal leaders during this COVID-19 pandemic, the following Conyers-Rockdale Chamber of Commerce events have been postponed/canceled:
These events include:
June 3 - Network Lunch (canceled)
June 9 - CREDC Breakfast (postponed)
June 18 - Chamber After Hours @ Splatter's Are Studio (TBD)
June 24 - 12@12 (possibly virtual)
HELPFUL RESOURCES:
US CHAMBER:
NEW - Guide to Coronavirus Paid Leave Programs
Coronavirus Emergency Loans Small Business Guide and Checklist
Economic Injury Disaster Loan (EIDL) Program Guide
Employee Retention Tax Credit Guide
Coronavirus Small Business Guide
GA CHAMBER:

SMALL BUSINESS ADMINISTRATION:
Small Business Guidance & Loan Resources
Payroll Protection Program (PPP)
DEPARTMENT OF LABOR:
Internal Revenue Service (IRS)
UGA SMALL BUSINESS DEVELOPMENT CENTER
Georgia Small Business Recovery (*note upcoming webinars)
BUSINESS RE-OPENING GUIDELINES:
Georgia Department of Economic Development
WEBINARS:
COVID-19 Benefits Compliance Weekly Update and FAQ
Every Tuesday at NOON (Eastern)
NFP's Benefits Compliance team will address the impact of COVID-19, starting with the recently enacted Families First Coronavirus Response Act (FFCRA). We will also address COVID-19-related scenarios employers are facing.
Click Here to register
HR Solutions Weekly Update and FAQ
Every Wednesday at NOON (Eastern)
NFP's HR Solutions team will address the vast number of HR-related issues emerging from the coronavirus crisis.
Click Here to register
How to Secure A Safe Teleworking Environment
Click here to watch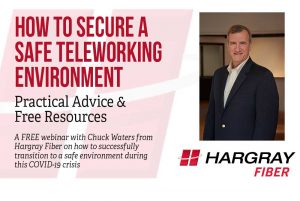 We will continue to keep you updated with relative and beneficial information.
Meanwhile, please stay safe and healthy!